From Organic to Ads, Learn everything about social media marketing online in one place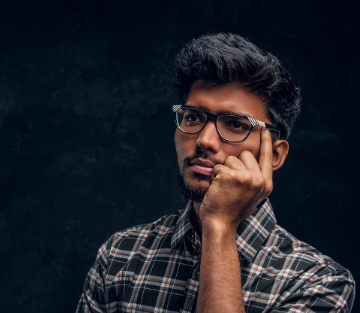 97% Placement In Our Every Batch






With over $135 Billion spend in online advertising globally, Digital Marketing is one of the fastest growing industries today. Asia is leading the trend with over 30% annual growth. Social Media Marketing is one of the key avenues in Digital Marketing.
Organizations world wide are waking up to the opportunity of this revolutionary medium to fulfill various business objectives ranging from Sales, Marketing, CRM, Product Development and Research. This has created an ever increasing demand of skilled Social Media Marketing professionals.
Why to Enroll for Social Media Masterclass?
With Social Media, brands are getting closer to their target audience, all thanks to how social media works. With a collaborative & open app[roah, social media gives brands a sneak peek into their customers' lives, allowing them to make use of that information according to their business aims. As a Digital Marketer or a business, learning how to utilize social media effectively & efficiently for your target audience is something that is more crucial than ever these days.
Are you staying in touch with the current social media trends? Are you able to beat your competitors & grab their customers? 
If not, then this course is specially made for you! Join our Social Media Masterclass today to begin your career as a Social Media Marketer or upscale your career as a Digital Marketer & reach new heights for your clients & businesses.
Who Should Attend This Course
Social Media Marketing Fundamentals

Carrer scope in Social Media Marketing

What you will learn in this course
Setting up your social media accounts

How social media marketer thinks

The strategy before jumping on any plateform
Social media copywriting

Making powerful social media calendar
Social Media Content Tool
Social Media analysis tool
Social Media listning tool
Uppskill Tools for social media idea generation
How to generate make content for social media 
Social media post design (Graphics)

Mistakes to avoid in social media designs

Repurposing contents
Plateform Wise Marketing ( Instagram, Facebook, Twitter & Linkedin)
Instagram Marketing

Facebook Marketing

Community building

Twitter Marketing

LinkedIn Marketing
LinkedIn 

automation

Instagram Automation
Twitter Automation
Scheduling posts
Meme Marketing

Moment Marketing

How pun works and how to practice one
Social Media Ads Fundamental 
Facebook Ads
Instagram Ads
LinkedIn Ads
Twitter Ads
How to scale social media ads based on data
Agency, Freelance And Beyond
Social media audit

Social media reporting

How social media agency works
How to work strategically on social media (Agency, own business or in job)
Benefits Of Enrolling In Social Media Masterclass
Rajat Chakraborty
Consultant at 1Mg
Ramesh Maurya
Managing Director & CEO at Huppme
Shubham Singh
Digital Marketing Manager at EduTap
Priyank Bhushan
SEO Manager at Panache Softech
100% Placement In Our Every Batch






Frequently Asked Questions (FAQs)
Are You Ready To Advance To The Next Level?
Please fill out this contact form, and one of our experts will connect with you