Digital Marketing Masterclass 6.0 (Noida)
Aim Towards Success with Our Live Interaction Based Trainer-Led Program by Industry Experts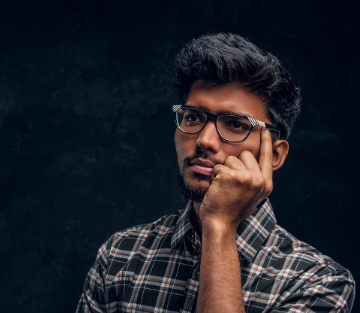 97% Placement In Our Every Batch






Why Choose Our Digital Marketing Masterclass 5.0
In today's everchanging world, everything is changing at a blazing fast pace & why shouldn't it? In today's highly competitive world, the Digital Marketing efforts of individuals often get wasted due to one reason – not being updated on the latest trends. Here's where our  Digital Marketing Masterclass 5.0 comes into the picture. After handling multiple accounts & generating crores in revenue, our panel of talented teachers & industry experts have come up with a live interaction-based trainer-led program that is created to help our students reach their goals optimally & ideally.
Getting your business digital is crucial today, but what's more important is doing it correctly so you can outperform your competitors by a long shot. 
Out of all Digital Marketing Institutes in Noida, UppSkill ranks the highest due to our commitment to our students. We succeed only when you do. 
Join us today to feel the change.
Who Should Attend This Course
Basics Of Digital Marketing
Introduction to Digital Marketing

Understanding Marketing Funnels
Understanding Website and Digital Assets
Basic Website Development
Search Engine Optimization
Keyword Research
On-Page SEO
Off-Page SEO
Technical SEO
E-Commerce SEO
Lead Generation using Lead Magnet & Chaining
Google Ads
Facebook Ads
Instagram Ads
Quora Ads
LinkedIn Ads
Twitter Ads
Native Ads
Affiliate Marketing & Performance Marketing
Analytics (Google)
Microsoft Clarity
Google Data Studio
Marketing Automation
Storytelling (Psychology of Marketing)
Marketing Psychology and Neuromarketing
Growth Marketing Kickstart
Email & Content Marketing
Content Strategy & Marketing

Youtube Video Optimization & Marketing
Copywriting
Email Marketing
Social Media Marketing Strategy

Social Media Optimization
Facebook Marketing
LinkedIn Marketing
Instagram Marketing
Influencer Marketing
Graphics Design
Twitter Marketing
Brand & Community Building
Branding & Personal Branding 
Community Building
Online Reputation Management
Setting up an Agencies
Freelancing Business as Career
Soft Skills
Sales & Pitching
Critical Thinking & Problem-Solving Approach
Hands On Digital Marketing Assignments
Students select their own niche in which they will practice what they are going to learn.
Basic Website Development
Student learn to make their own website without writing any code.
This is the first class of SEO here students learn how to research profitable keyword which they are going to use in their website.
Students learns to write content which can be rank and most importantly useful for the readers.
Students learn to optmize their articles and category pages in this class according to Google's guidelines.
Students learn deal with various technical aspect of SEO.
Students learn to build backlinks with deep knowledge of how Google algorithm works.
Students learn about making a lead magnet and various aspect of landing page to capture leads.
Google Ads - Search Marketing
Students learn to make Ads in Google search engine.
Student learn to make ads in Display networks, youtube, Gmail and App network.
Facebook and Instagram Ads
Students learn to make ads on both platform.
Media Buying and Native Ads
Students learn to run ads in other network as well such as taboola.
Students learn all about creating an affiliate offer and integrate it in their blog and also using affiliate networks to increase sale of their own products.
Student learn to setup their analytics account and learn how to make sense from data, they also learn to use heat maps and user session replay.
Students learns to write content which can be rank and most importantly useful for the readers.
Setting Up Agency and Freelancing
Student learns to make proposals and roadmaps for brands in this.
Storytelling and Copywriting
Students learn to write both sales level and brand level copy in this along with using it in storytelling.
Students learn to audit a brand and find their brand voice both verbal and nonverbal.
Students learn to setup email marketing account and how they can use create email marketing campaigns.
Students learn to use marketing automation to multiply their effort.
Instagram Influencer Marketing
Students learn to make strategy and communication channel and approach around influencers.
Students learn to make strategy around a brand for social media,they learn to make effective calendar and and execution plan for the same.
Benefits Of Enrolling In Digital Marketing Masterclass 5.0
Rajat Chakraborty
Consultant at 1Mg
Ramesh Maurya
Managing Director & CEO at Huppme
Shubham Singh
Digital Marketing Manager at EduTap
Priyank Bhushan
SEO Manager at Panache Softech
100% Placement In Our Every Batch






Frequently Asked Questions (FAQs)
Are You Ready To Advance To The Next Level?
Please fill out this contact form, and one of our experts will connect with you